We talk with Matt Almonte of the KXL Tar Sands Blockade.
We discuss the blockade, collective living, veganism, jail, and much more. #fsd 


Free book giveaway!
We are super excited to announce that Ashland Creek Press has given us a copy of their new book "Among Animals" to give away to one of our listeners! We will also be giving the winner of the book a free 1 year membership to Which Side Podcast where you can get exclusive access to additional content and bonus episodes.
We will also be giving away a few runner up prizes. So don't get discouraged and tell all your friends! Go here for all the details: http://whichsidepodcast.com/ashlandcreek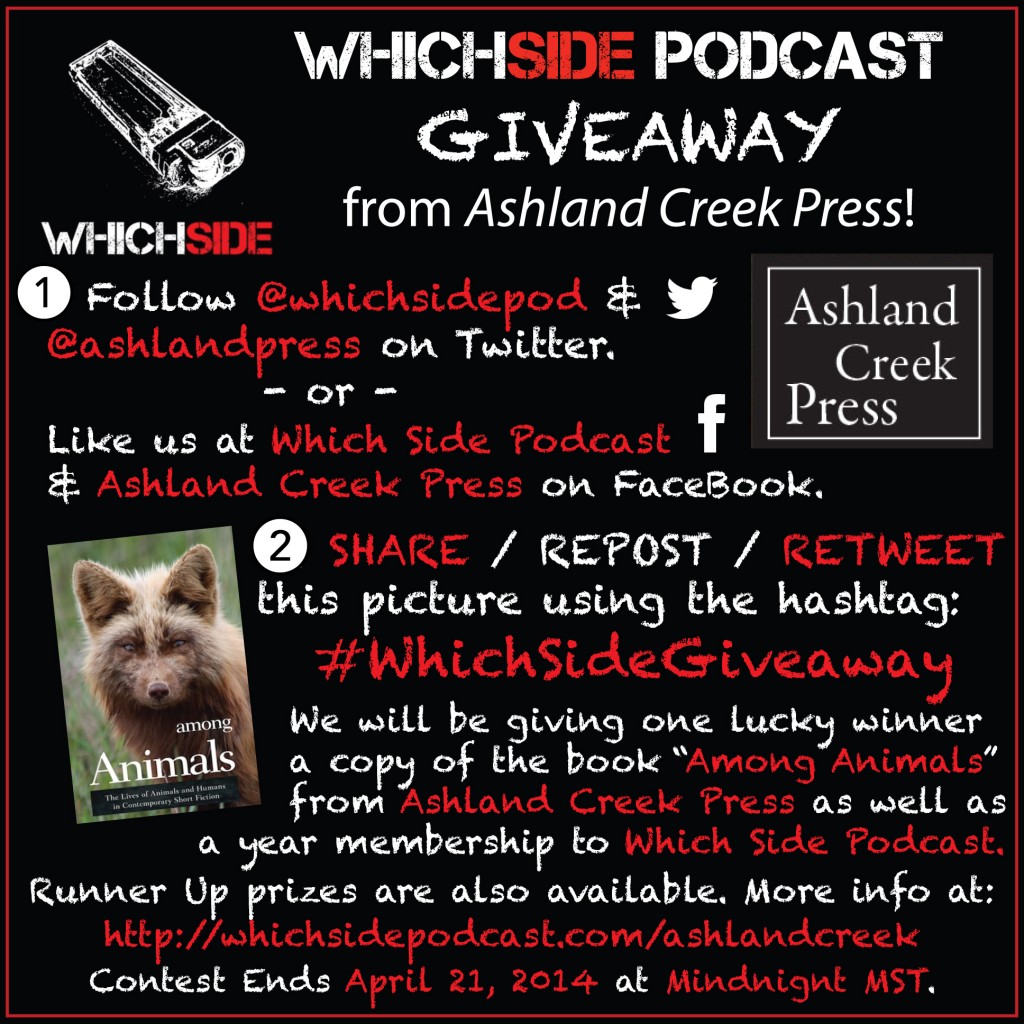 ---
The collective needs shit!

We are continuing our wish-list membership drive.If you get us anything from our  wish-list  you can get a membership to the collective. This is anywhere from 1 year to a lifetime membership. If you are already a member you can add this onto a current membership or give it away as a  gift. Because who shares wins. There are items on the wish-list that are just dollars. So grab them up before someone else does. Everything on the wish-list is needed for the podcast and/or collective. So you would really be helping us our and getting something out of it as well. More details here:
http://whichsidepodcast.com/wish-list/

Before you buy shit from Amazon!

If you are buying anything online using Amazon. Be sure to
use our link when checking out. We will get a small kickback for every item purchased through amazon (at no additional cost to you) using our affiliates link located on our website or here:
http://www.amazon.com/?&tag=whisidpod-20&linkCode=wsw&

Rate and Review us on iTunes!

If you haven't yet please rate & review us on iTunes as it helps us get more listeners to the podcast.
https://itunes.apple.com/us/podcast/which-side/id578833282

(Don't forget to rate us on your friends account if they leave their computer open. Because who wouldn't want that. That's what friends are for!)

Don't be shy!

You can still be anti-government without being anti-social!
Stay in touch by liking & following us on any of our social media
accounts.
http://whichsidepodcast.com/social/

(You can also force your friends into being social!)